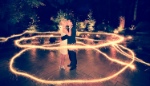 "A true professional"
"Phoebe Landrum is more than a delight to work with and a true professional. Phoebe Landrum Photography offers a broad variety of designs to accommodate everyone's taste. Our options were endless and she was quick and very flexible to accept our ideas as well. She has such an artistic eye and did a beautiful job! Our wedding photography experience with her was nothing short of perfect from our very first meeting, to capturing so many special moments, and to our final proofs. She also delivered a beautiful family portrait that hangs above our fireplace and a trip-tic that hangs above our sofa as well! I can't say enough good things about her. We truly have fallen in love with her and her work!"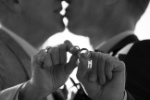 We wanted unique and timeless images for our wedding day and Phoebe delivered!
We hired Phoebe Landrum Photography for our October wedding in New York. Phoebe is unique in her studied, methodical approach to her work; her single focus is to deliver the product that YOU want. She listens and then uses her expertise to guide you to an understanding of what you want in a final product. Phoebe tailors her work to help you achieve your photography dreams. "Phoebe is really fun to work with; she has a great sense of humor, responded to our numerous inquiries and ideas in a timely manner, and she plays well with others. Our guests loved her and that is reflected in our wonderful portfolio of images from our wedding day." We highly recommend her and will use her again: birthdays, family gatherings, non-profit events, anniversaries. October 2014 Wedding Bob Massie and Gary Mudd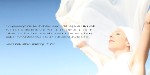 "Brilliant results"
To capture images of any kind, Phoebe has the vision and skill to produce brilliant results. From advertising editorials to live action events, she can be trusted with her impeccable taste and organic talent. She's also an absolute joy to work with and a real asset to any project. I've worked with her several times, and I'm always blown away by her work. ~Antonia Saint Dunbar Co-Founder/COO at THINX, Founding Team at Women's Entrepreneurship Day, Cellist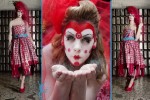 'Most creative, hard working photographer I have ever come across."
Phoebe Landrum is the most creative, hard working photographer I have ever come across. I love her creative ideas and her professionalism. She works with pace and intensity while staying calm, positive and fun! I have had the pleasure of working with Phoebe on several photoshoots and weddings where I did the hair and makeup. Through these experiences I have come to find a friend in her. I recommend Phoebe to my clients all the time, especially to my brides. I believe she will take care of my clients on a professional level while bringing her awesome personality as well!! Stephanie Lindsey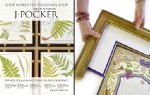 "A pleasure"
"Phoebe is always a pleasure to work with, she knows what she wants and she is open to ideas. She is well informed on the technical side of things in addition to having good aesthetics."~Daniel Root, Owner, The Root Group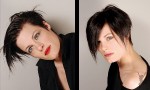 "Extremely Satisfied"
Phoebe's dedication and attention to detail shine through in all of her work. As a photographer she was attentive to how I felt during our shoot and it was clear her focus was on the quality of my experience. She was capable and confident both shooting and with the digital touch-up. I am extremely satisfied with the pictures and have no reservations about recommending her talents to others.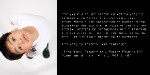 "Ethereal and timeless"
It was fun to see Phoebe in action working fluidly with clients in capturing just the right photo for their collection of family portraits. She has a keen grasp of the technological aspects of photography while bringing her own artistic touch to the show allowing for just the right moment to be captured. Her work is ethereal and timeless especially in sepia. Leba Wise Gallery Director at J. Pocker & Son, Inc. Leba worked with Phoebe at Phoebe Landurm Photography NYC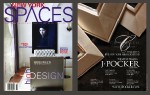 " Creative self-driven"
"Phoebe is a creative self-driven person and one of the most talented people I know, with a kin eye for details and passion for the arts and for life, my experience in working with her was a delight, and I was charged and inspired by her powerful personality and her love and compassion for anyone that comes in contact with her."Marcello Bavaro, Owner, QUEBRACHO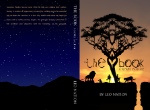 "An artistic eye that seems to envision exactly what is needed, effortlessly."
I am a big fan of Phoebe Landrum because this year one of the biggest and best surprises came from her creation of my book cover. She has a unique eye seems to envision exactly what is needed, effortlessly. In a single image she caught the essence of the book and the characters in it. I began with just a title on a page. We had a short talk and almost as fast she showed me images and colors that I think will capture the imagination of any prospective ready with a modicum of curiosity. When I suggested an idea she received it easily and produced a result that was better than what I'd had in mind. Author Leo Nation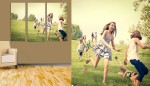 "We receive numerous compliments from house guests"
"Phoebe Landrum has taken pictures of my family both for portraits and special events. She is very pleasant to work with, has a great eye for detail and knows just how to capture the moment visually. Her finished product is always high quality and we have received numerous compliments from house guests regarding her photos. I highly recommend her services."